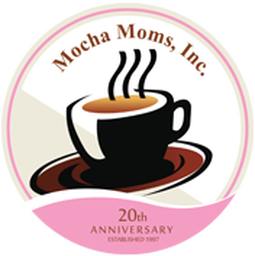 .About Mocha Moms, Inc.
In May 1997, Jolene Ivey and Karla Chustz began publishing a newsletter called "Mocha Moms" in the hopes of connecting with other mothers of color across the country that were taking time off from their careers to raise their children. By August of 1997, Jolene and Karla teamed up with Cheli English-Figaro to make Mocha Moms a national support organization. Joby Dupree came on board as the fourth founder in the fall of 1997 and Mocha Moms, Inc. was born. The first chapter was established in Prince George's County, Maryland. Mocha Moms, Inc. was incorporated in the state of Maryland in 1999 and received 501 (c)(3) non-profit status in January 2002.

Mocha Moms is the premier voice and support group for mothers of color. Mocha Moms welcomes people of all religions, races, educational backgrounds and income levels. Anyone who supports the mission of Mocha Moms is welcome to join. With over 100 chapters, we connect mothers of color across the country. Our group supports working and stay-at-home moms to navigate a healthy work-life balance. In 2006, Mocha Moms, Inc. adopted the Community Service initiative entitled Closing the Gap on Minority Achievement, which focuses on health, education and financial disparities which currently exist in our country.

​About Bergen County Mocha Moms
The Bergen County Chapter of Mocha Moms was chartered in May 2004. The chapter has over 80 members from many different backgrounds including lawyers, doctors, teachers, politicians, CEOs and stay-at-home moms. In 2016, we received the Heart of Gold Award for our 10 years of service to the Bergen Volunteer Center. In addition to the Susan G. Komen Breast Cancer Walk, Dress for Success and various community service projects, our events include:

Monthly Support Meetings
Exhale Nights
Teens and Tween Events
Family/Mom and Mini Events
Mother's Day Brunch
Holiday Party
Single Moms Events
Couples Events

As we continue to grow, our goal is to support and empower more moms and strengthen our voice in the community.

At every event our chapter strives to encourage each other as mothers and women, build self-confidence, enhance leadership skills, promote a healthy well-being, and utilize our "Mocha" resources, all while displaying genuine support and respect for each other. All events are coordinated by our members to benefit all members. Other goals include but are not limited to:

~Providing an outlet for Moms to reassure them they are not alone
~Teaching our children to give back and improve our community
~Maintaining a strong commitment to healthy relationships and marriages

Bergen County Mocha Moms is a support group for positive women
bonded by motherhood and connected through friendship.
---
Contact:
bergencountymochamoms@yahoo.com
Like/Follow us on
FaceBook: Bergen County Mocha Moms, Inc.
Instagram: @bcmochas
Visit our National Website for more information
www.mochamoms.org
"The National Chapter of Mocha Moms, Incorporated is not responsible for the design and content of these web pages.
They are the sole responsibility of the Bergen County Chapter."